WiFi Connections
Connect Sonar, Wind, Compass and external GPS
Through this setting page you will be able to connect your Aqua Map to any WiFi Gateway (see below list of tested units).
The WiFi Gateway is capable to connect to NMEA0183 devices and so distribute those signals via WiFi to the smartphone/tablet and so to Aqua Map.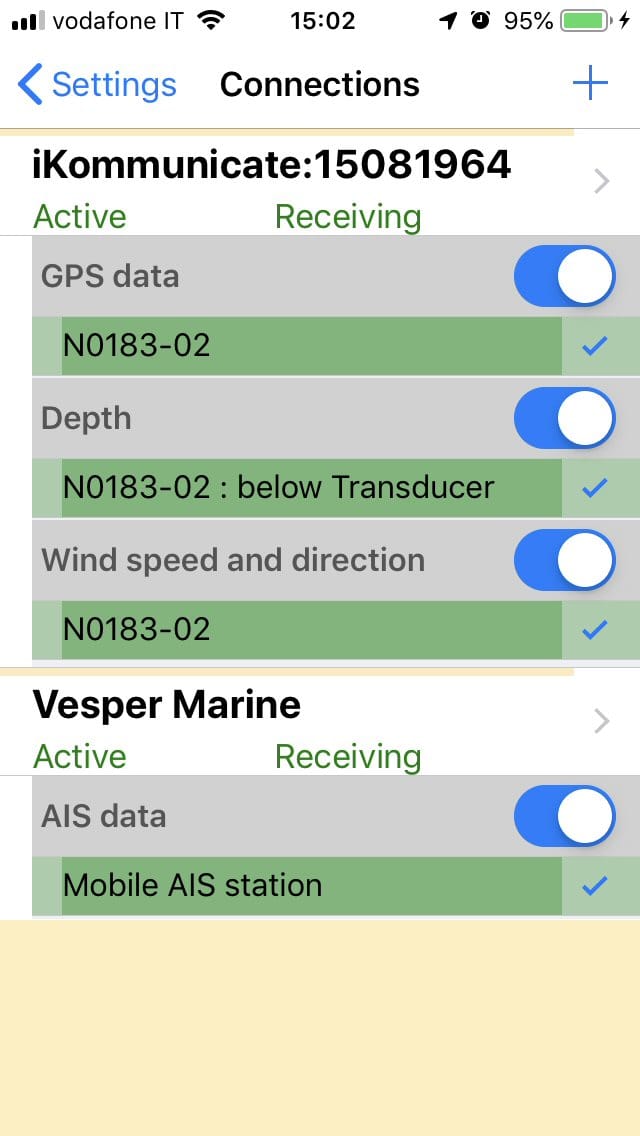 Pressing the upper right "+" button you will be able to add a new connection, then setup the proper IP address (if not automatically set by the application) and port.. Your device shall be connected to the same WiFi of your Gateway.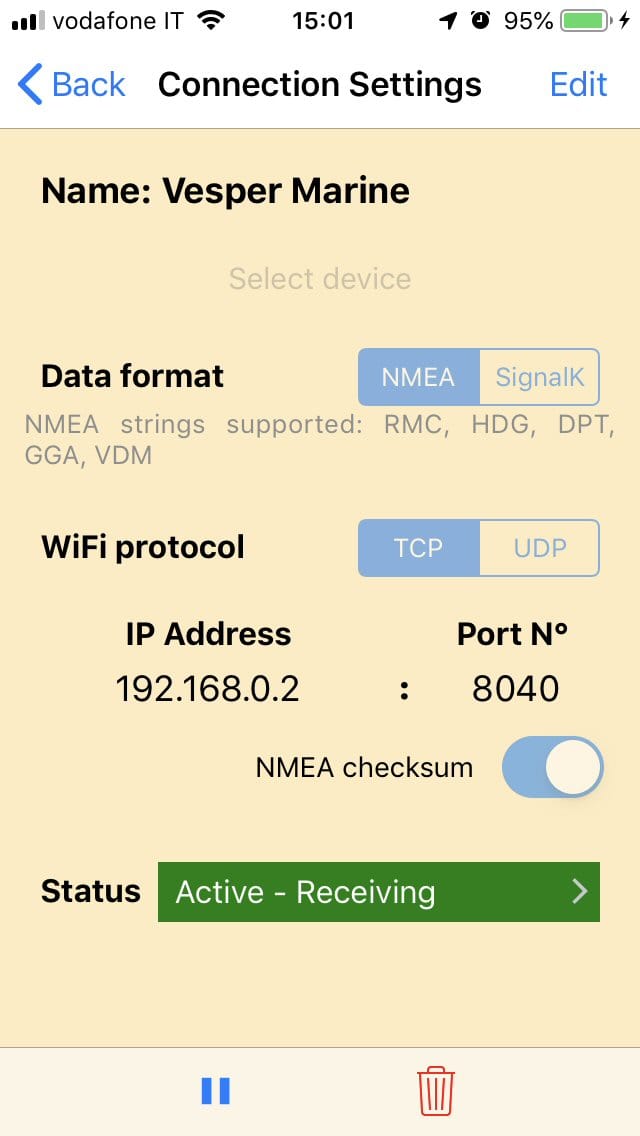 Once the connection is completed, a list of the available sensors will be displayed and you will be able to define which to use with your Aqua Map.
Tested units:
Brookhouse iMux 3 WiFi gateway
NOTE: in case of an echo sounder sensor available, then the GPS Track will record also the depth information.